PROTECTION IN SECONDS.
CapShields provides instant protection when distancing is necessary but cannot be maintained.
A GAME CHANGER IN INSTANT PROTECTION
Prevents splash and droplets from depositing on the user's face.
EASILY ATTACH TO ANY BASEBALL CAP
CapSheilds provides protection to your style.
CapShields is a game changer for anyone who needs instant protection from easily spread germs.
With a simple clip, the face shield easily attaches to the bill of most baseball caps and prevents splash and droplets from depositing on the user's face.
"CapShields provide an instant level of personal protection"
With so many people wearing baseball caps, our face shields are a natural solution to use as protective headgear. 
CapShields have been created to provide an increased level of personal protection from droplets and spray. It is designed to use with a standard baseball cap as the headgear. The cap and the brim are integral to the spray protection. 
CapShields do not include a baseball cap.
Are Face Shields Even Better Than Face Masks at Preventing Coronavirus Infection?
If you wear a face mask when you leave your home, you're probably not doing it because you want to. Masks are awkward and uncomfortable, and they can be difficult to use correctly: If they aren't applied and removed with clean hands, they can actually transmit infection rather than prevent it…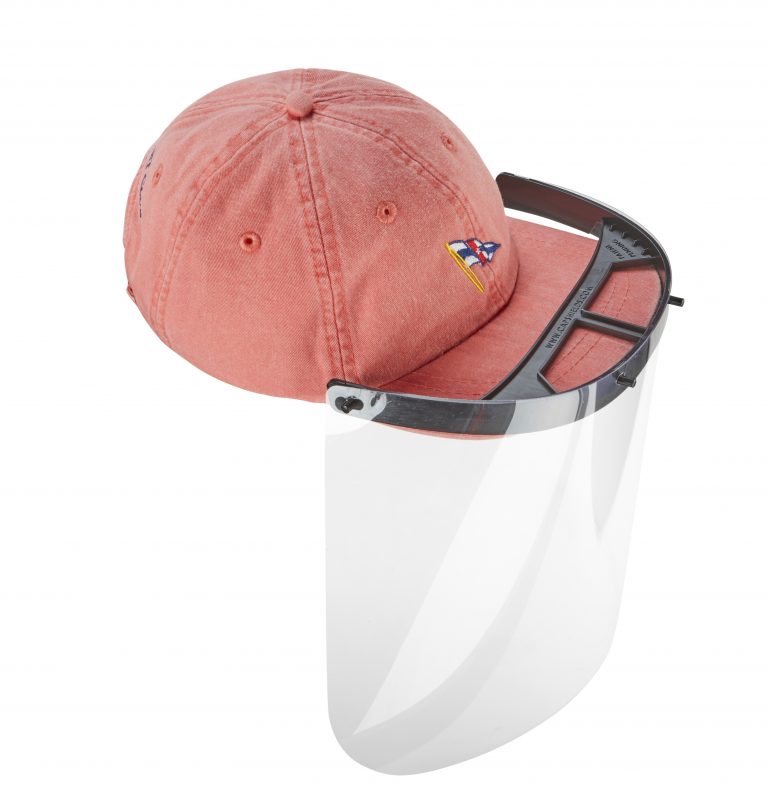 To learn more about CapShields and our full set of instructions, download our sales sheet.